Welcome to Above and Beyond Wildlife, your wildlife removal solution! We not only remove your problem…we prevent it from coming back!
Our Mission is to provide superior long term nuisance wildlife solutions, while establishing a relationship that fosters trust, that goes Above and Beyond our customers expectations!!
We specialize in roof rats, squirrels, pocket gophers, moles, opossums, armadillos, raccoons and much more.
Many of our competitors will take care of removing your current problem. What they don't tell you is they won't do anything to keep your problem from reoccurring…thus repeat business for them.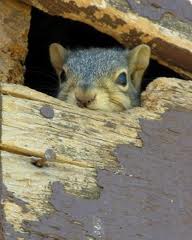 We pride ourselves in making sure that however the problematic animal entered your home, they will no longer have that access point available. We seal off all of the potential entry points so you can rest easy that when the job is done…it's done. Best of all, you won't generally even be able to see what we've done until we point it out to you. Our goal is for your home to look undisturbed.
Another important thing that sets us apart is we NEVER use poisons! There's nothing worse than putting out poisons that will kill the animals versus trapping and removing them, and then you have a huge odor problem to deal with from the dead animals in your home.
We've been in the wildlife control business since 1990 and are NWCOA (National Wildlife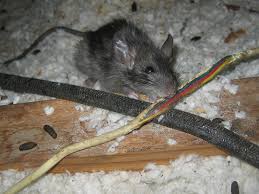 Control Operators Associate) certified and hold a Florida Trapping License.
I tell people "I work high a lot!"…that's up high…on roofs, attics, etc. where many enter points occur for these animals.
We will ask you a lot of up-front questions over the phone like what does it sound like, when does the noise occur (day or night). We can usually pin-point the problem animal before we ever arrive on site to do a thorough inspection.
It's important for us to do a site inspection in order to accurately quote the price of the job. We do charge an inspection fee, however if we are hired for the job, the inspection is included for you.
We don't just want to mange your wildlife problem…we want to solve it for you!
Biggest prevention tip others won't give you…
Don't feed the Birds! Bird feeders create a 24/7 feeding ground that attracts many other animals to your home, including nocturnal ones. That innocent looking bird feeder is like a huge magnet for animal invasion. In Florida, birds never have a shortage of food sources available, so don't be tempted to offer another one…you may end up paying the price!